It never hurts to have a gentle push. Well, that is the theory, even when returning to the joy of bike riding. And that's exactly how it felt to enjoy the extra power of a SPECIALIZED E-Bike at Green Valleys Mountain Bike Park on the 21st of February.
Amputees NSW joined amputee mountain bike coach and "Ability to Ride" founder Roger Withers for a day in the sunshine surrounded by E-Bike traders and of course amputee bike enthusiasts.
Jumping on any bike after a long break is a little daunting, greater again of course if you are now an amputee. But with the use of E-Bike technology, and a great program from someone with a wealth of experience in the space you have a great recipe for a successful return to riding.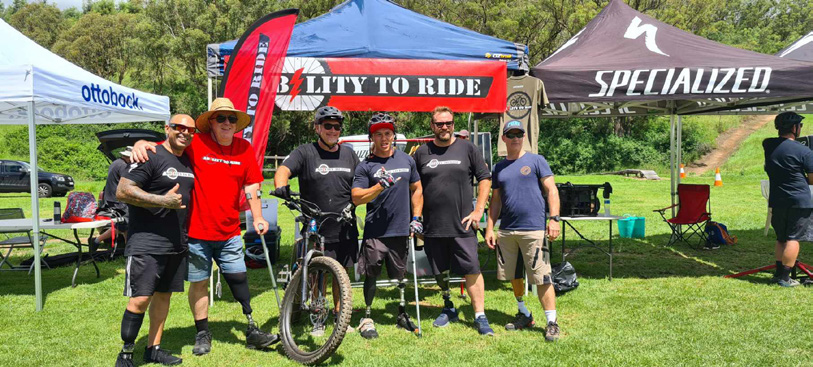 The "Ability to Ride" program and its amazing crew lead by Roger didn't just help amputees and those with other physical impairments have a supported reintroduction into biking once more. They also showcased to the greater able-bodied E-Bike community the value of
inclusion and participation.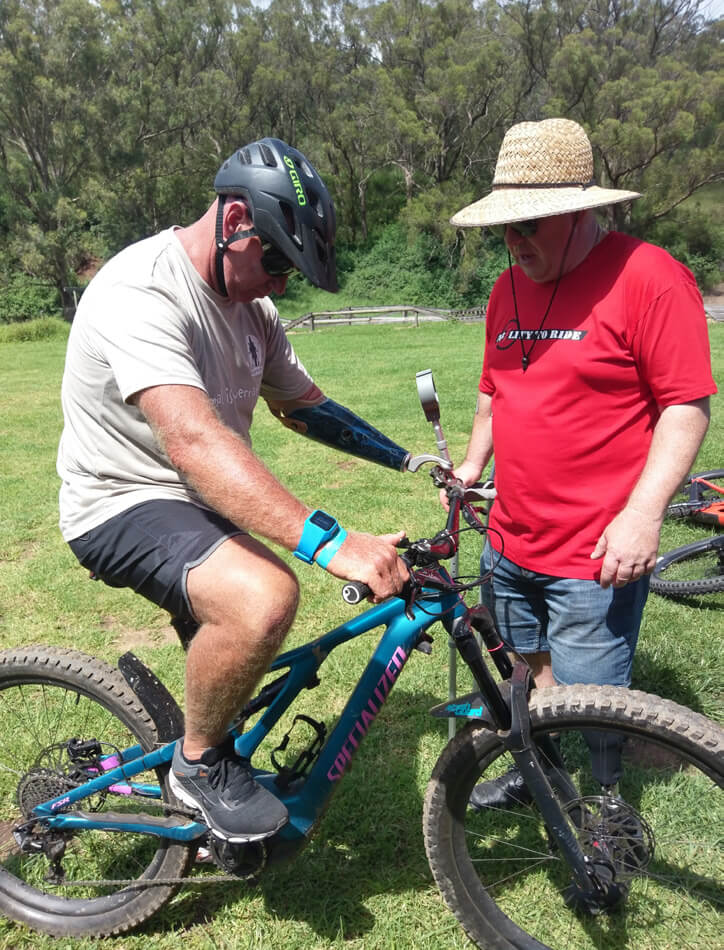 A big thanks to the regional support from Otto Bock and Southern Prosthetics and Orthotics on the day and the genuinely thoughtful and enthusiastic technical experience from the team at Camden
Cycles and "Ability to Ride" program sponsor and international E-Bike manufacturer SPECIALIZED.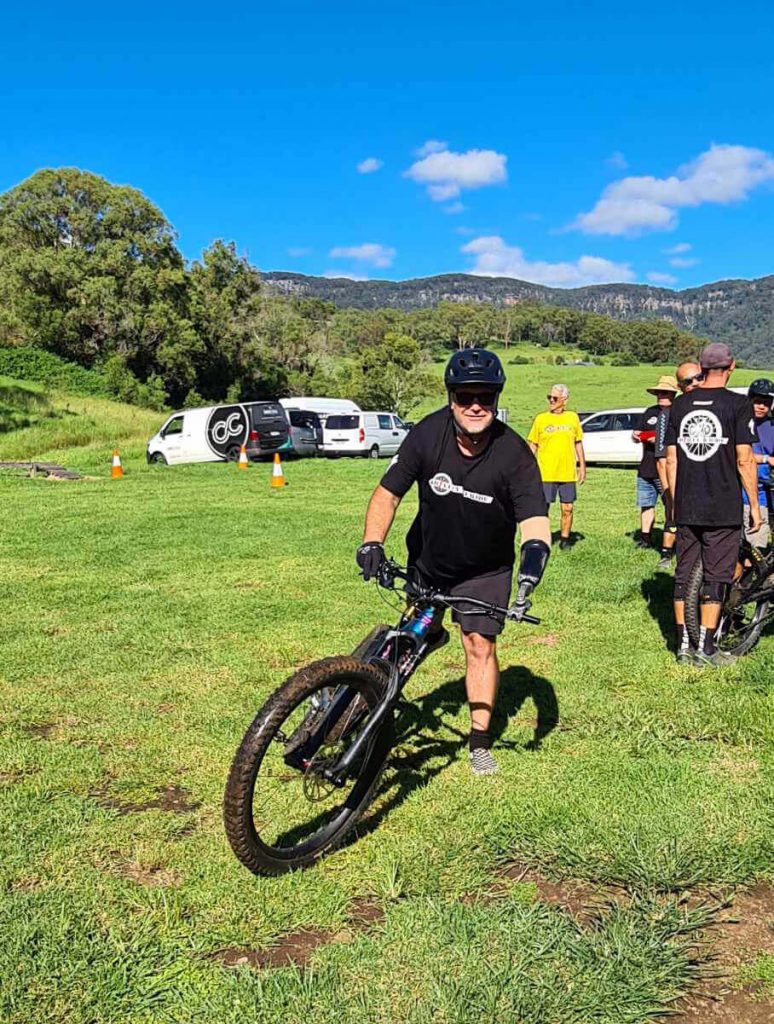 If you missed the event and would like to discover E-Biking for yourself Amputees NSW and "Ability to Ride" will be heading to the Newcastle/Hunter Valley region next so stay tuned to social media and to the our webpage for upcoming details.
www.amputesnsw.org.au/events
Check out the "Ability to Ride" website to get in contact and be inspired for the next event. www.abilitytoride.com